Goodwin & Gruber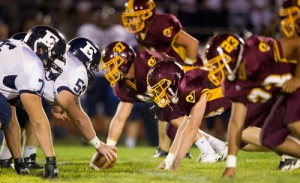 A wholly owned subsidiary of First Service Group, Inc.
G & G specializes mainly in providing Student Accident Insurance programs for school districts. But, we also have programs for other groups such as youth organizations, sports teams, daycare facilities, nonprofit groups, etc.
The most important ingredient of all of these programs is our service! Our agency has been administering school and events programs for 50 years.
Our product offerings include:
Student Athletic Insurance – Accident insurance with limits up to $6,000,000.
Catastrophe and Cash Benefit Plans – An excellent way to provide high limits or cash payments for serious injuries. These plans can also be extended to intramurals and non-sport activities. Catastrophe coverage is available without underlying sports coverage.
Voluntary Plans – Limits of $500,000and programs are available with or without underlying sports coverage.
Special Events Liability Coverage – Necessary coverage for groups holding or sponsoring events such as Fundraisers, Band Concerts, Sports Camps, Community Events, Banquets, Rallies, etc.
If you have any questions or would like to receive a quote, call us today at 412-367-8900.